Looking for some dog friendly activities this fall? We've got ya covered!

Everybody knows that the fall season is the best time of the year! From pumpkin patch visits to Starbucks runs, there's so many ways to celebrate the changing leaves with pup-tivities!

If this blog sparks inspiration and you try out one of the following, be sure to use the hashtag #rnfpuptivities for a chance to be featured on RNF's Instagram!

1.Visit Sunflower Fields!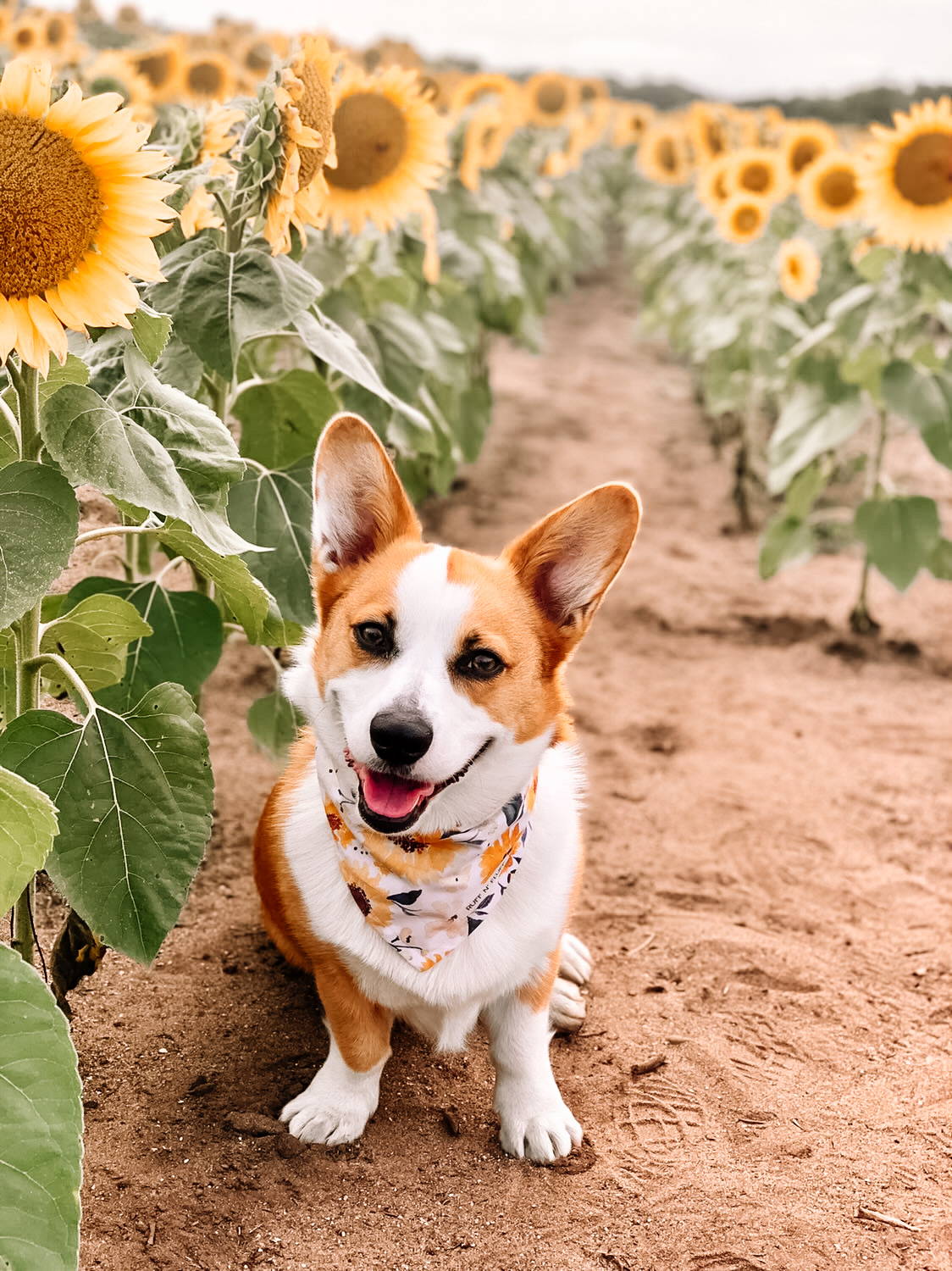 ---
---
---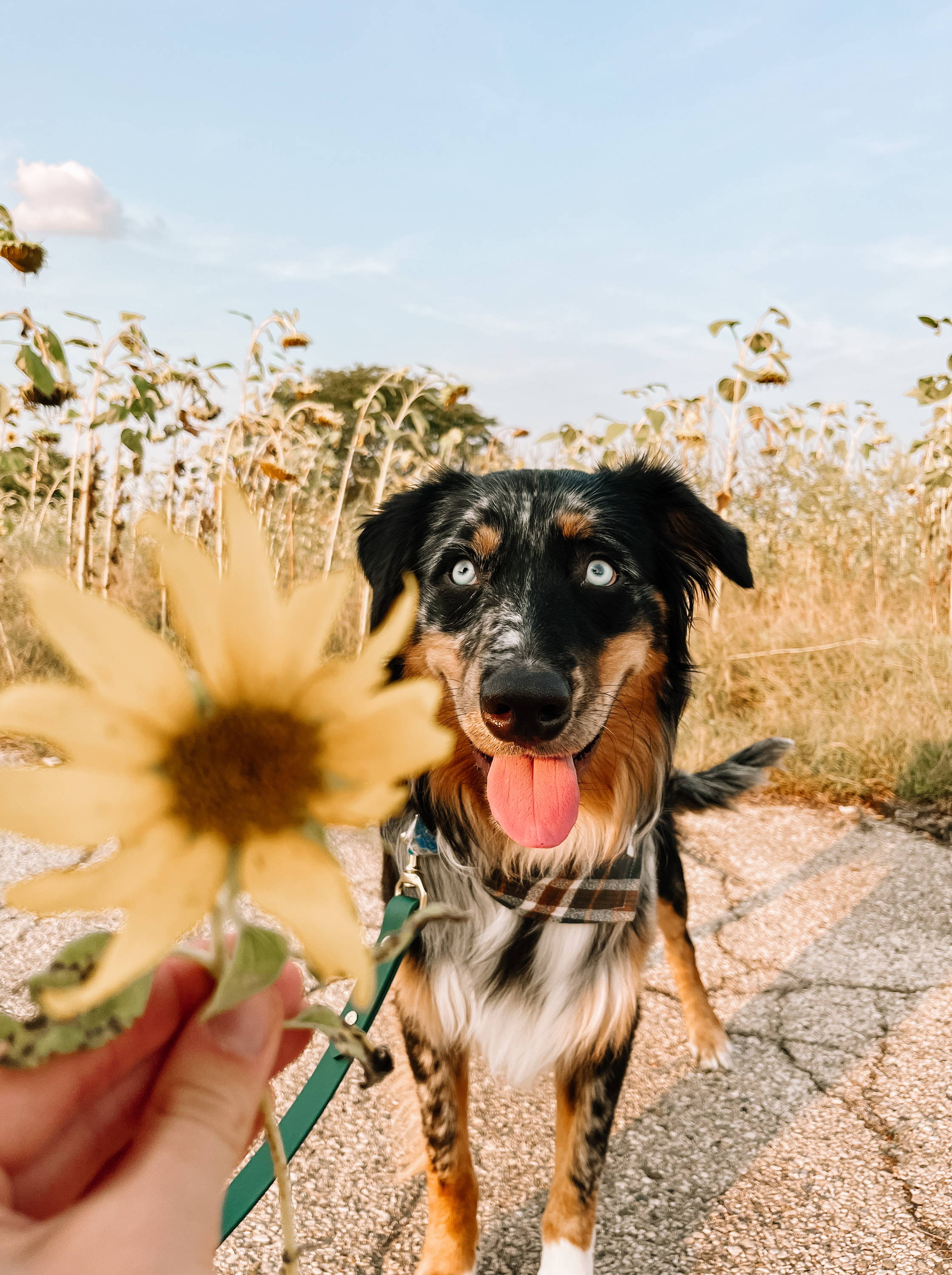 ---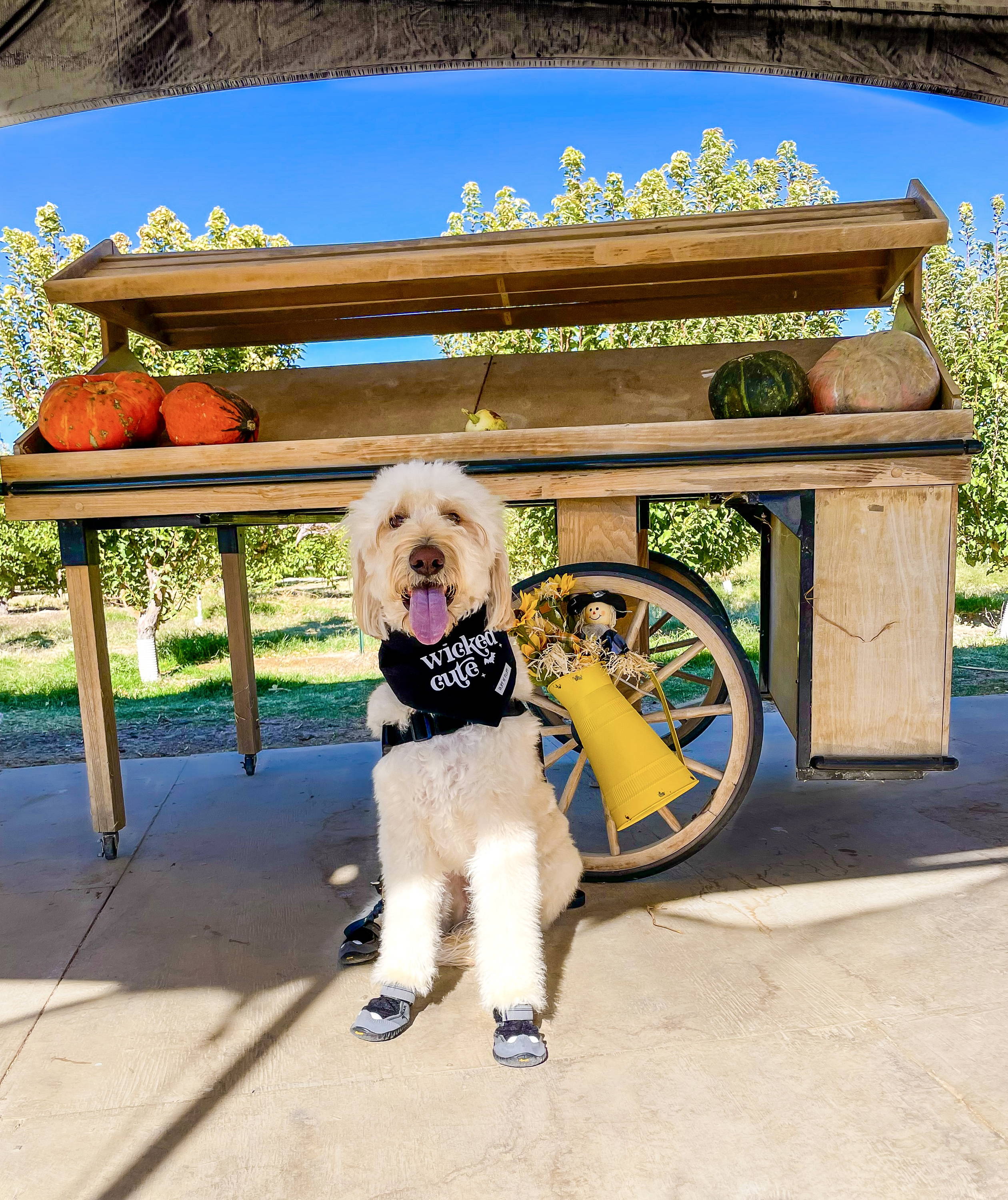 Barley + Sierra love to visit their local orchard!


"One of our favorite fall activities is visiting the pumpkin patch at our local orchard where you can pick your own apples, sunflowers, peppers, & pumpkins! If you love fresh produce added to your bowl like I do, I recommend picking it yourself (or letting your pawrents do it for you)! I absolutely loved our visit & I can't wait to go back!"

---
---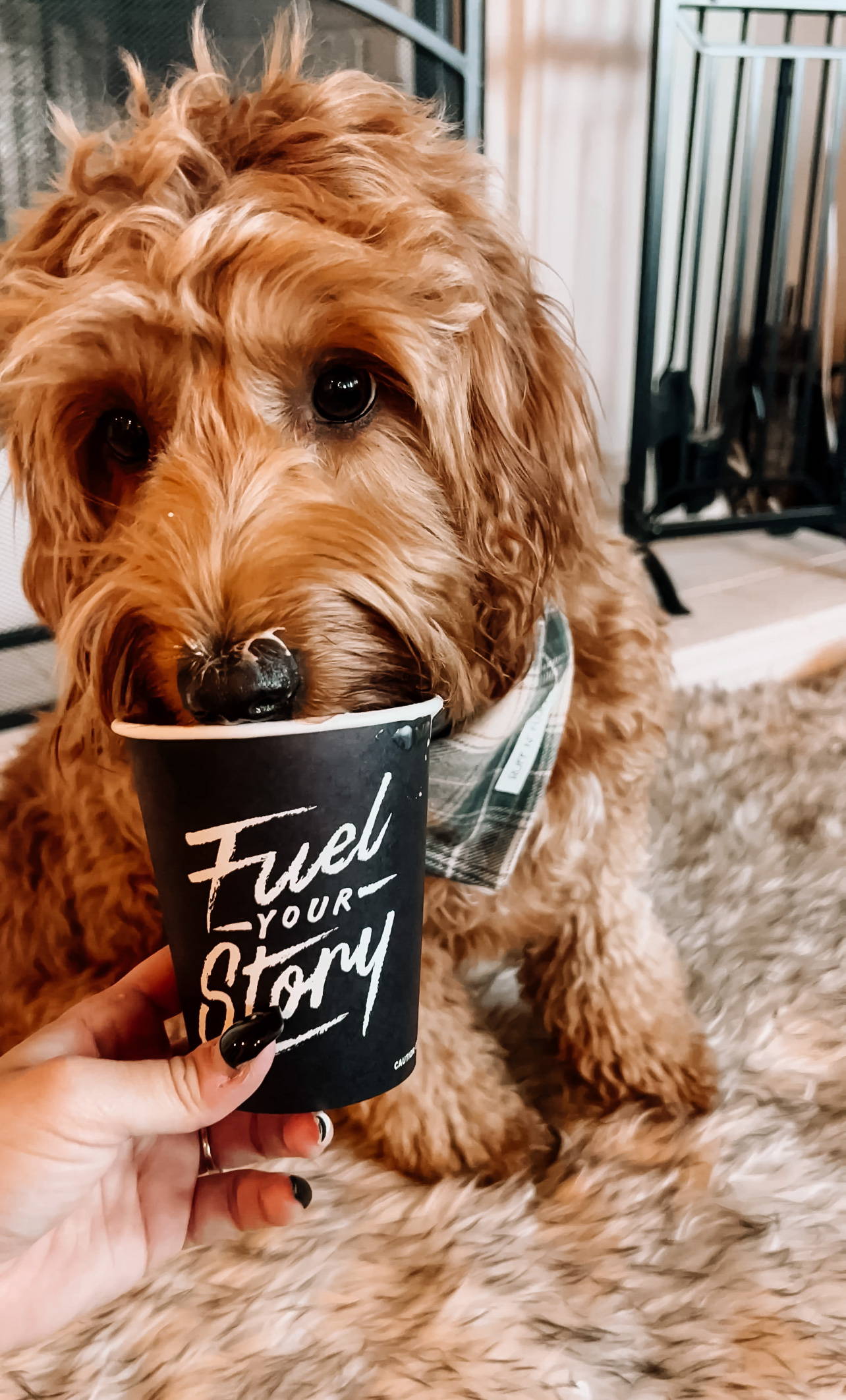 ---
---
---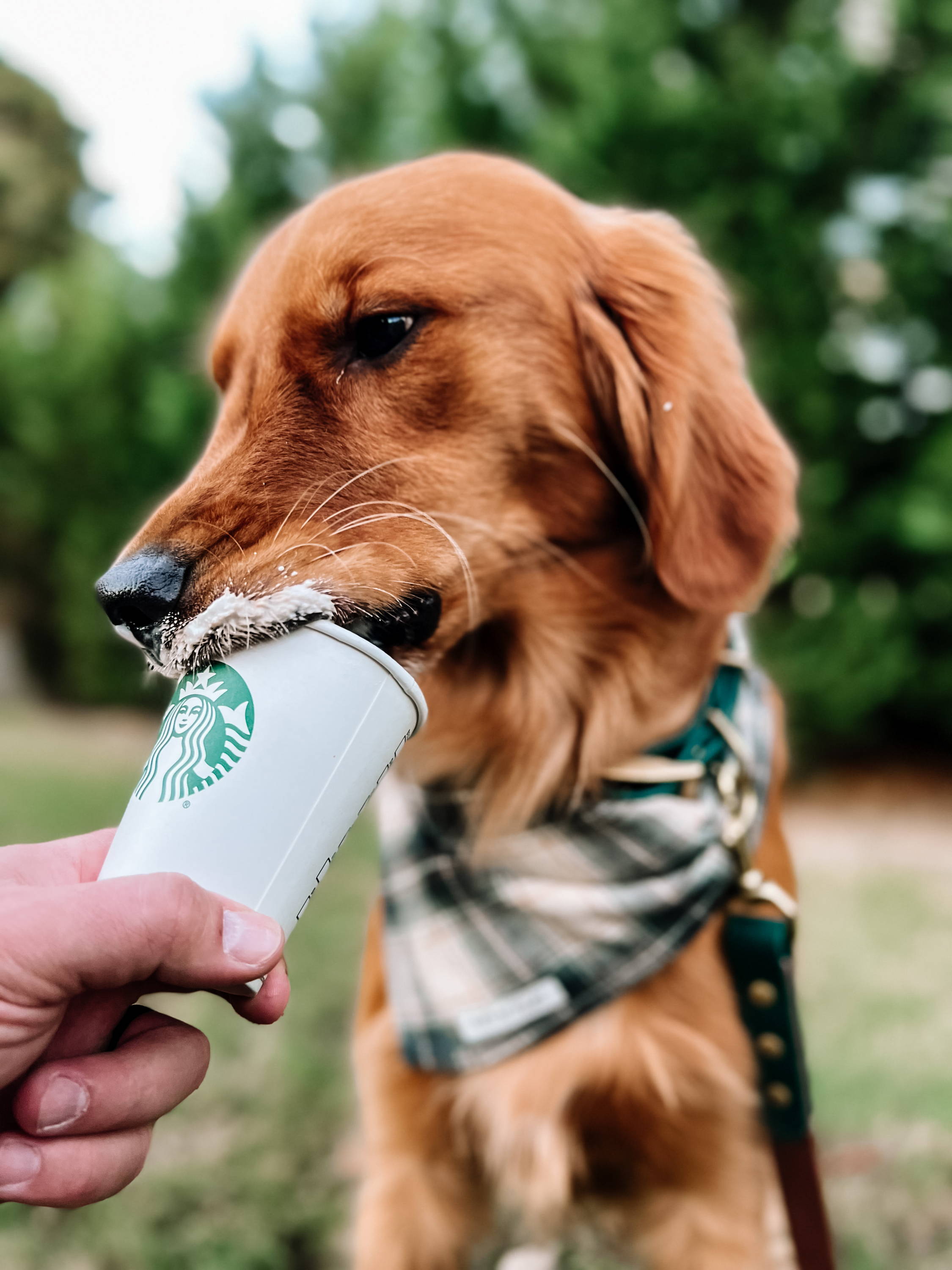 Clover + Amanda Love a Good Pup Cup Run!

"Pup cups are one of our favorite activities year round, but my pawrents especially love it in the fall for the seasonal flavors!

No better way to ring in the fall than with a pup cup and a flannel!"


Esmé + Leighann share with us why they love a fall Starbucks run!

"Fall is for pumpkin spice and pup cups! Since I work from home, Esmé and I enjoy taking a break and heading out for an afternoon coffee run!

The fall weather here is perfect and we sometimes even take a walk there!"

---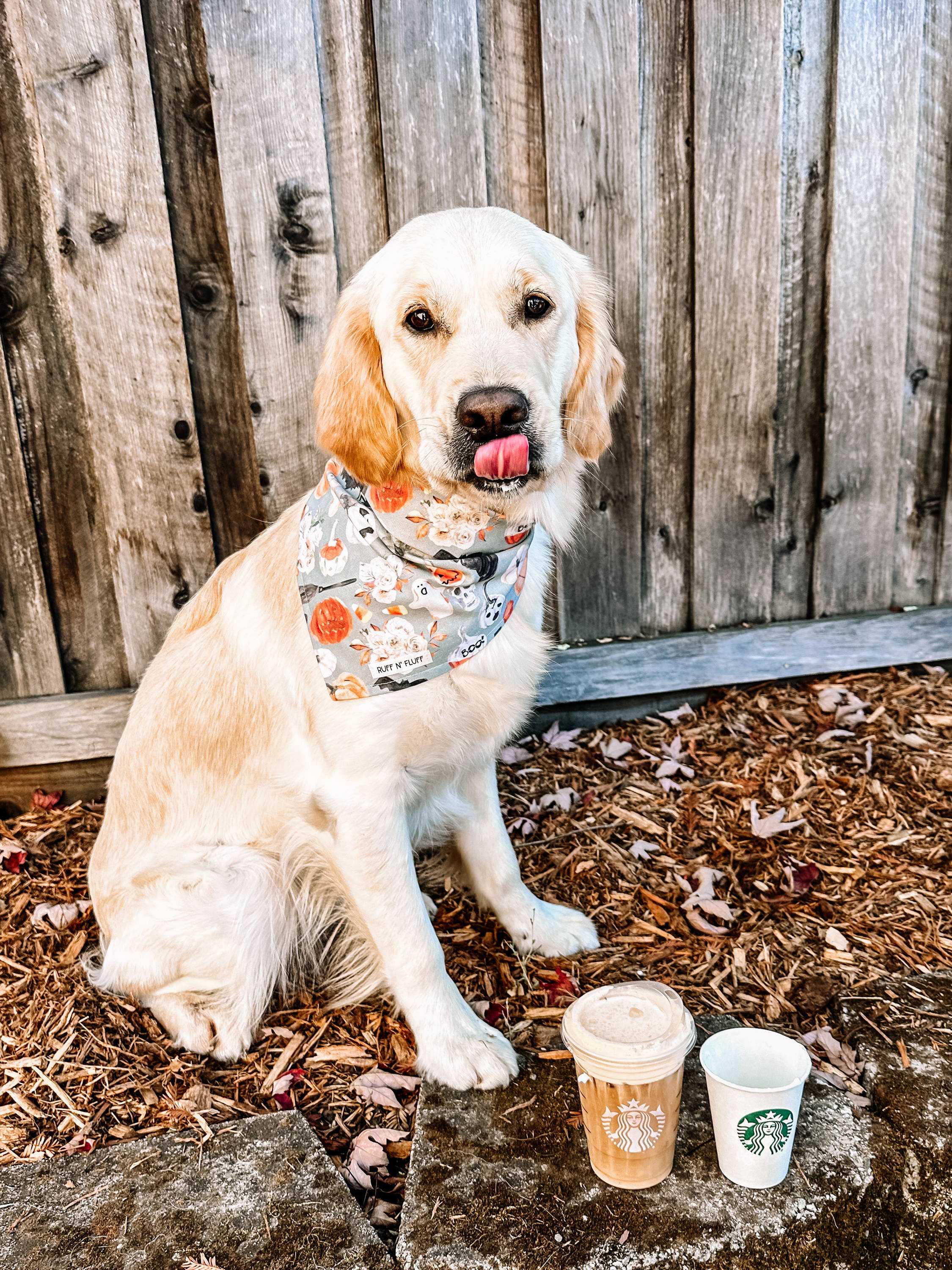 ---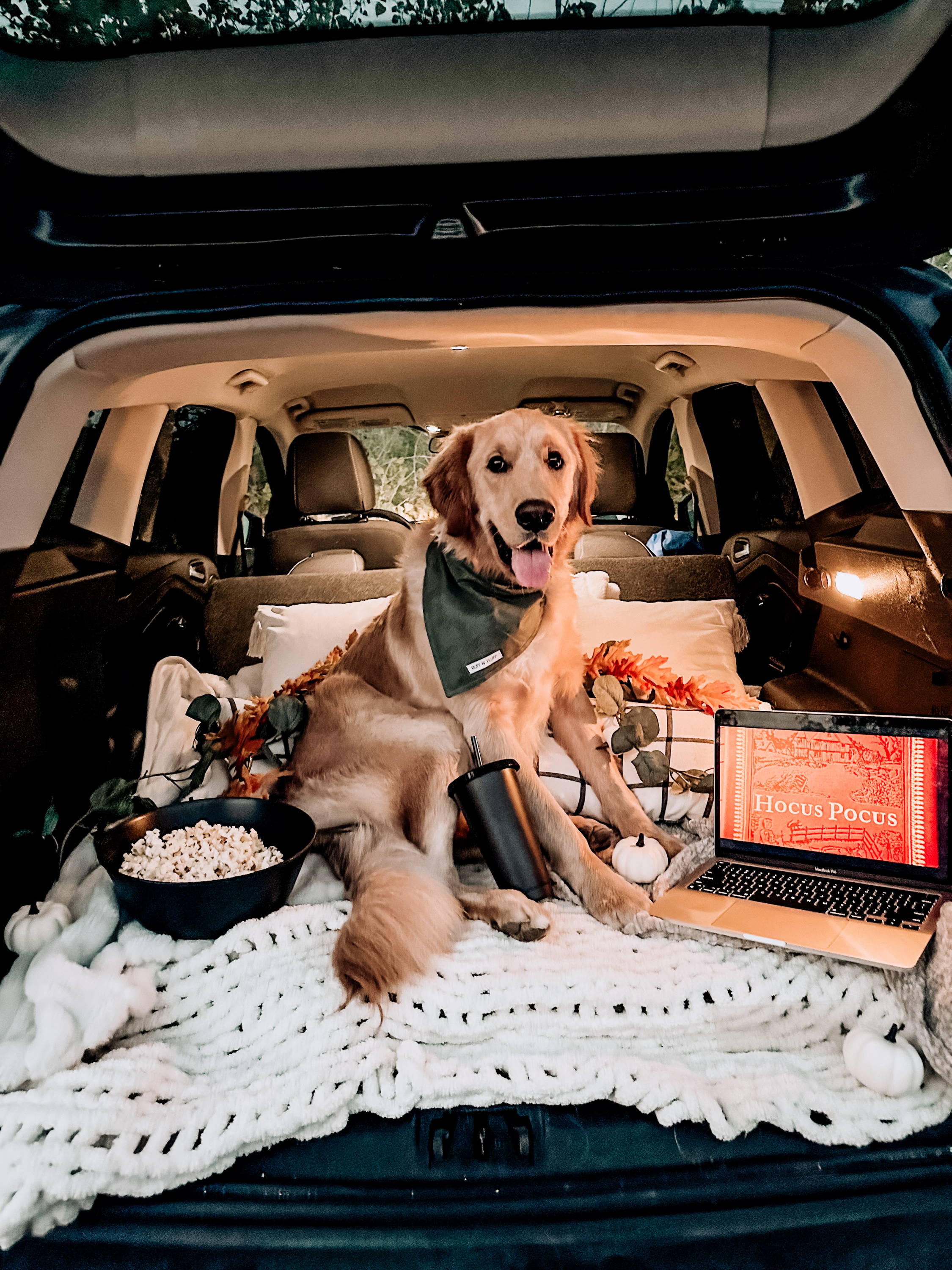 3. Movie Marathon or Drive-In Theatre
Rainy days call for a movie marathon with your pup! Pick your favorite series and get cozy for a day of rest and relaxation!

Oliver + Sarah's tips for your next Farmer's Market outing!

"Farmers markets are a great way to shop local, whether you're just there for breakfast or to pick up yummy food for humans and dogs. Our tips for going to a dog friendly famers market with a your furry friend(s):

1. Make sure your dog is comfortable with crowds. If you're not sure, go early or train nearby to test it out!

2. Sometimes people may drop something, so a "leave it" command can come in handy!

3. Check the weather, fall daytime temperatures can still get warm where we are, we love to wet our Ruff N' Fluff swim bandana and have it in the fridge before we go!"

1. Make sure to call/do your research in advance to verify if your local market is dog-friendly.

2. Bring a reusable tote (we suggest Ruff N' Fluff's new canvas tote) to carry all of your goodies!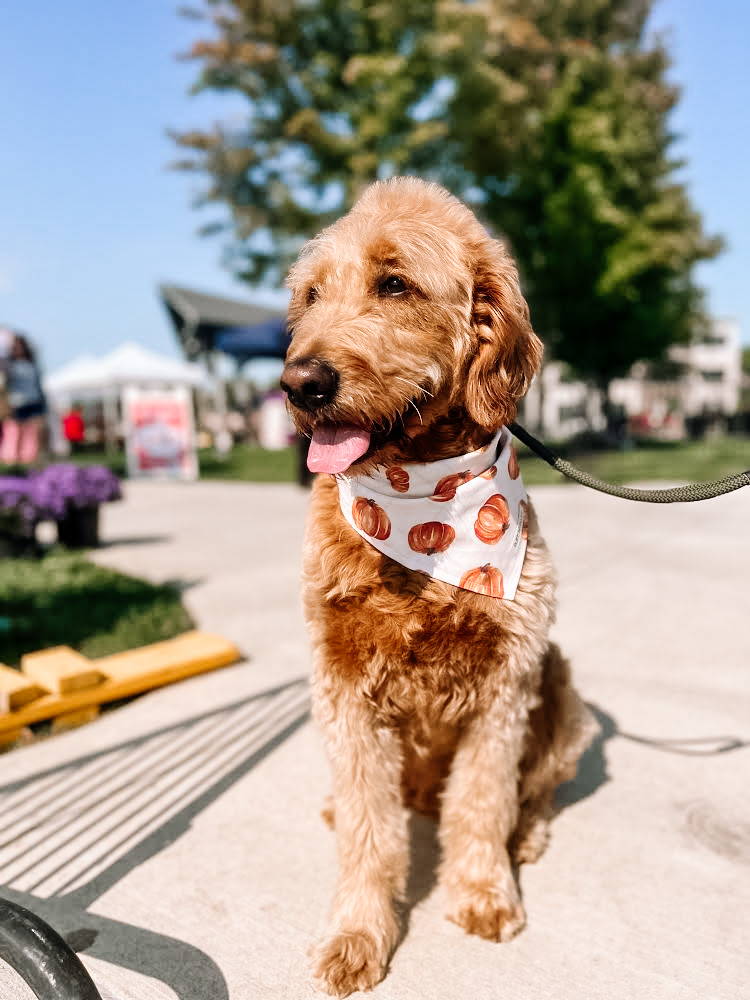 5. Bake Day + A Few Must Try Recipes!

"We celebrated the first day of fall by making this delicious pumpkin crisp! If you love pumpkin pie, you will most definitely love this recipe! Cash loved licking the pumpkin off the spoon and helping me in the kitchen! Warm up a piece and serve with a scoop of ice cream and a dash of cinnamon. Enjoy!"

Happy Fall,
Heather & Cash Zink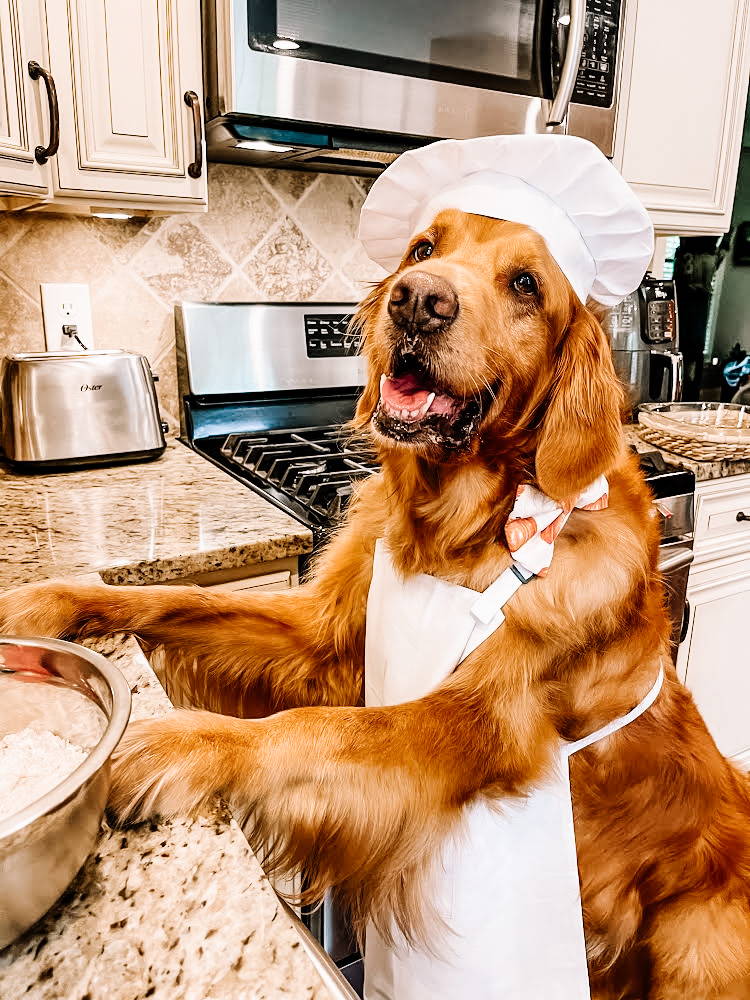 Chef Cash is whipping up something tasty!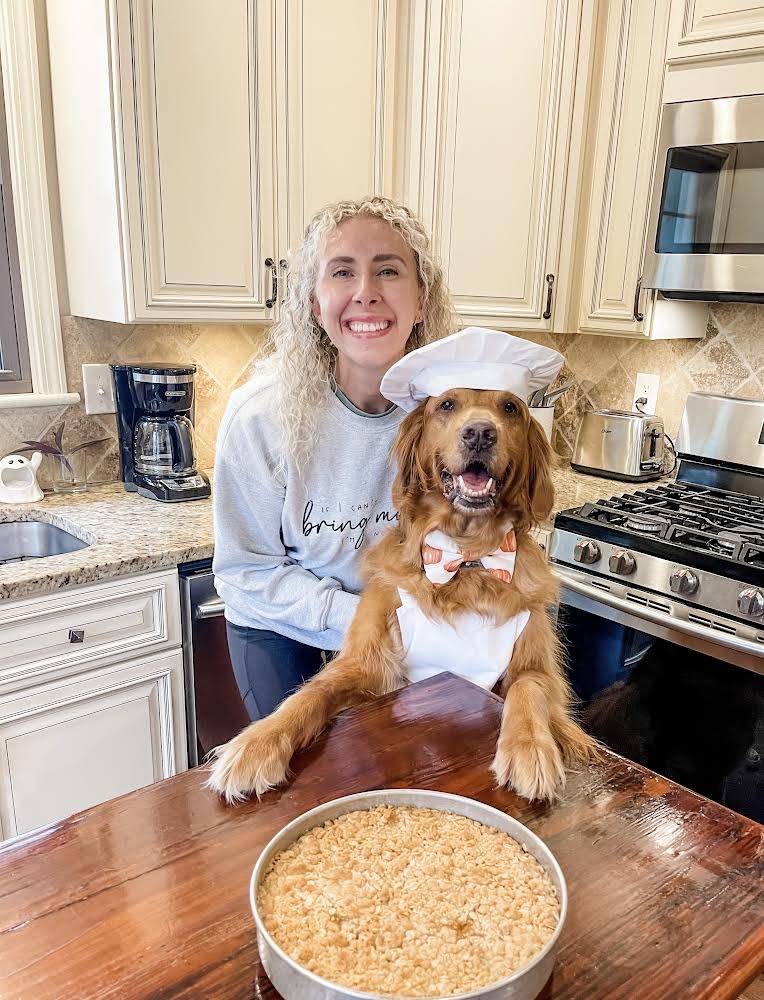 ---

Flynn + Kait's Must Try Recipes!



"Fall is my favorite season and it is the perfect time for baking! There are so many fun pumpkin recipes to try out but here are two that I like!"
"These dog friendly no bake pumpkin treats are so easy and Flynn loves them! I got silicone molds on Amazon and made the cutest little treats!
My best tip for this recipe is to put the mixture into the fridge for about 30 minutes! Makes it much easier to either put in molds or make it into any shape you want! Of course I had to let Flynn taste the spoon, it was definitely pupper approved!"
"These pumpkin cookies are to die for! They are so soft and chewy!
This recipe takes a little bit of extra time but it is so worth it!
My best tip for this recipe: If you like thicker cookies like me, leave the batter in the fridge for about 20-30 minutes and don't squish the dough down after you roll them!"
One of my personal favorite activities with the pups! Find a dog friendly brewery near you!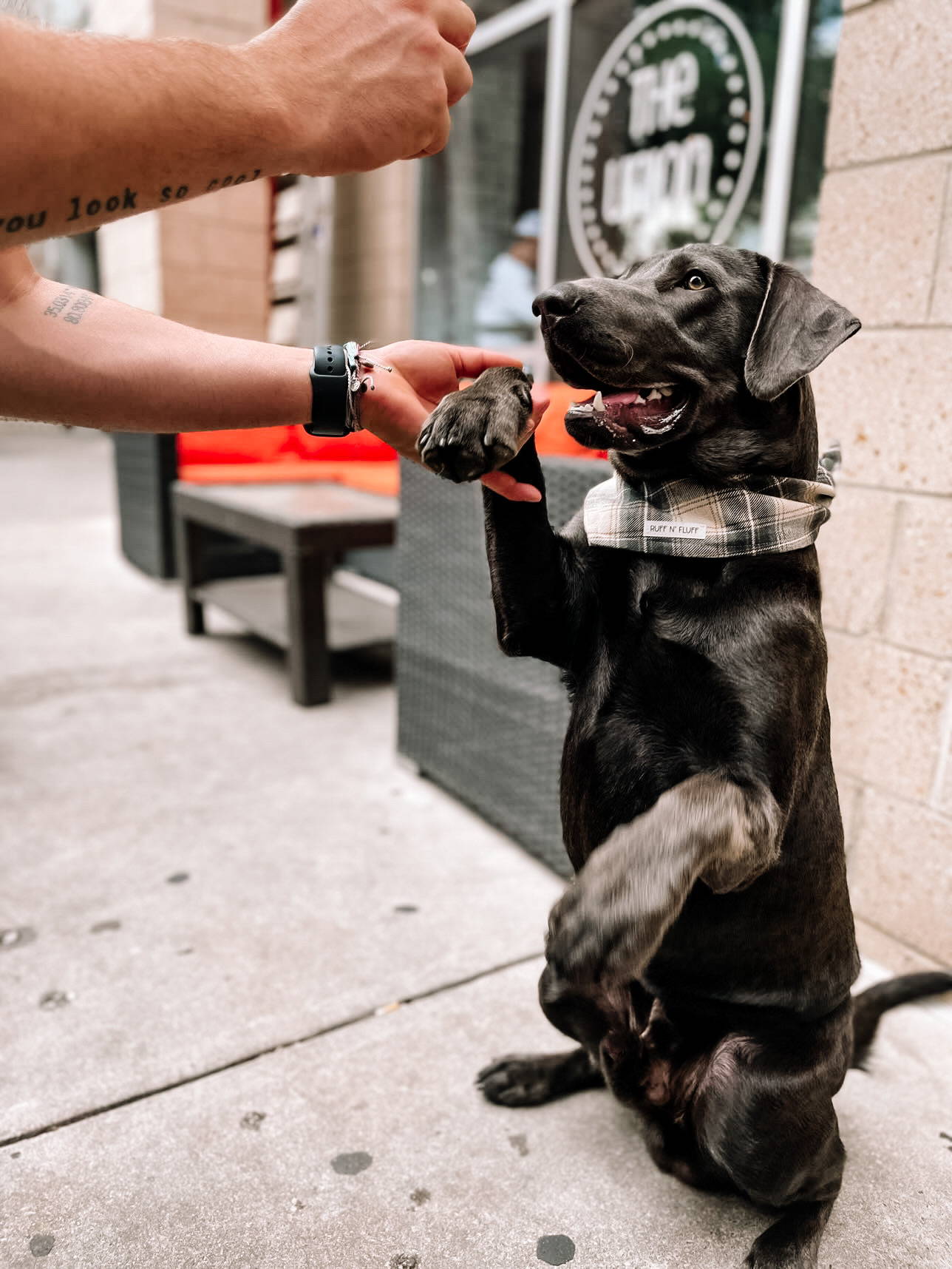 Sebastian Takes on Sunday Funday!
"We love using our Harper System for a brewery visit because it easily hooks around chair or table legs! Remember to stay hydrated, show off all the cool tricks you know, and avoid any cornhole games if your dog loves to fetch."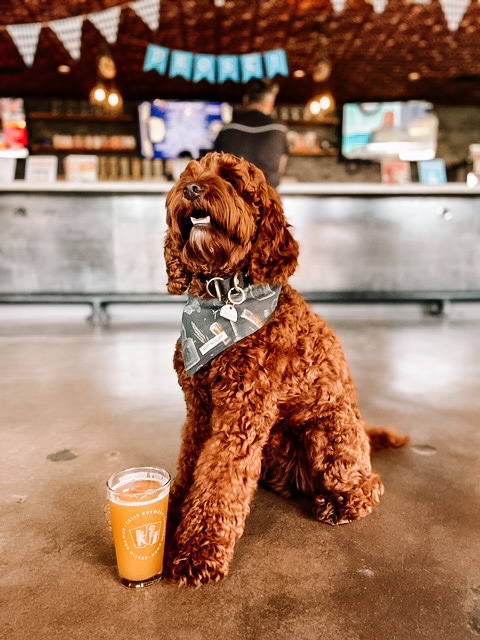 "Austin is a very dog friendly town, and Celis Brewery is no exception. It's a great way to socialize your pup while enjoying great beer & food, hang out with friends, play games or catch some live music. Hendrix gets lots of attention from strangers and loves to people watch, but we always make sure to bring a bully stick or toy to help keep him entertained."
Donnie and Mac's Trip to the Brewery
"My husband and I had such a fun time trying out this place with the boys! They really enjoyed being outside in the fall weather. We always try to choose places that you don't have to enter the building to get to the patio, so this was an amazing choice."

"We also try to get them out for a walk before we take them out, so that way they are more calm. They just get so excited when they see people, so we found tiring them out makes the experience more enjoyable! We both enjoyed a local beer on tap, and enjoyed chilling with the boys!

They of course got tons of pets from everyone there!"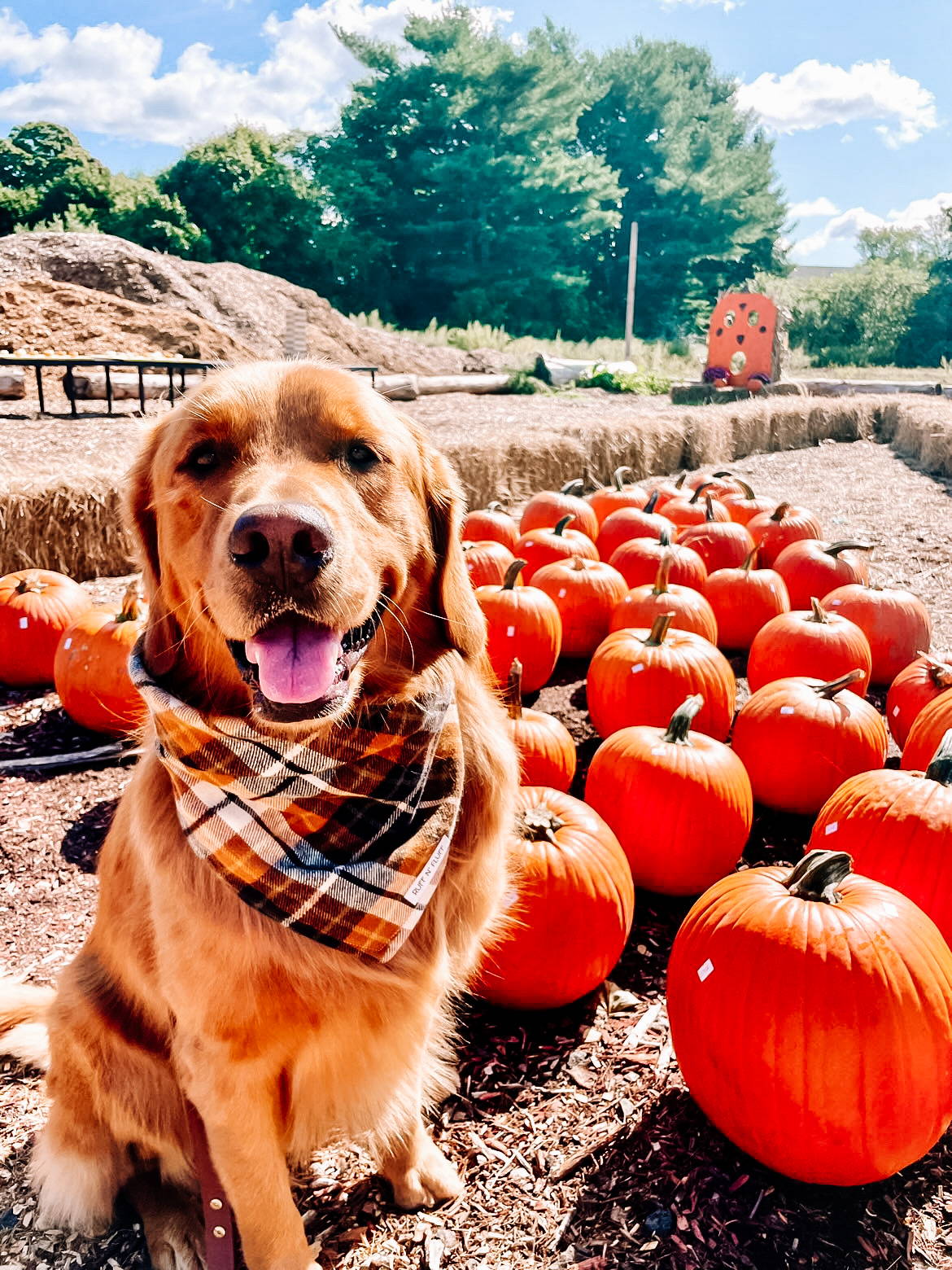 7. A Trip to the Pumpkin Patch is a Must!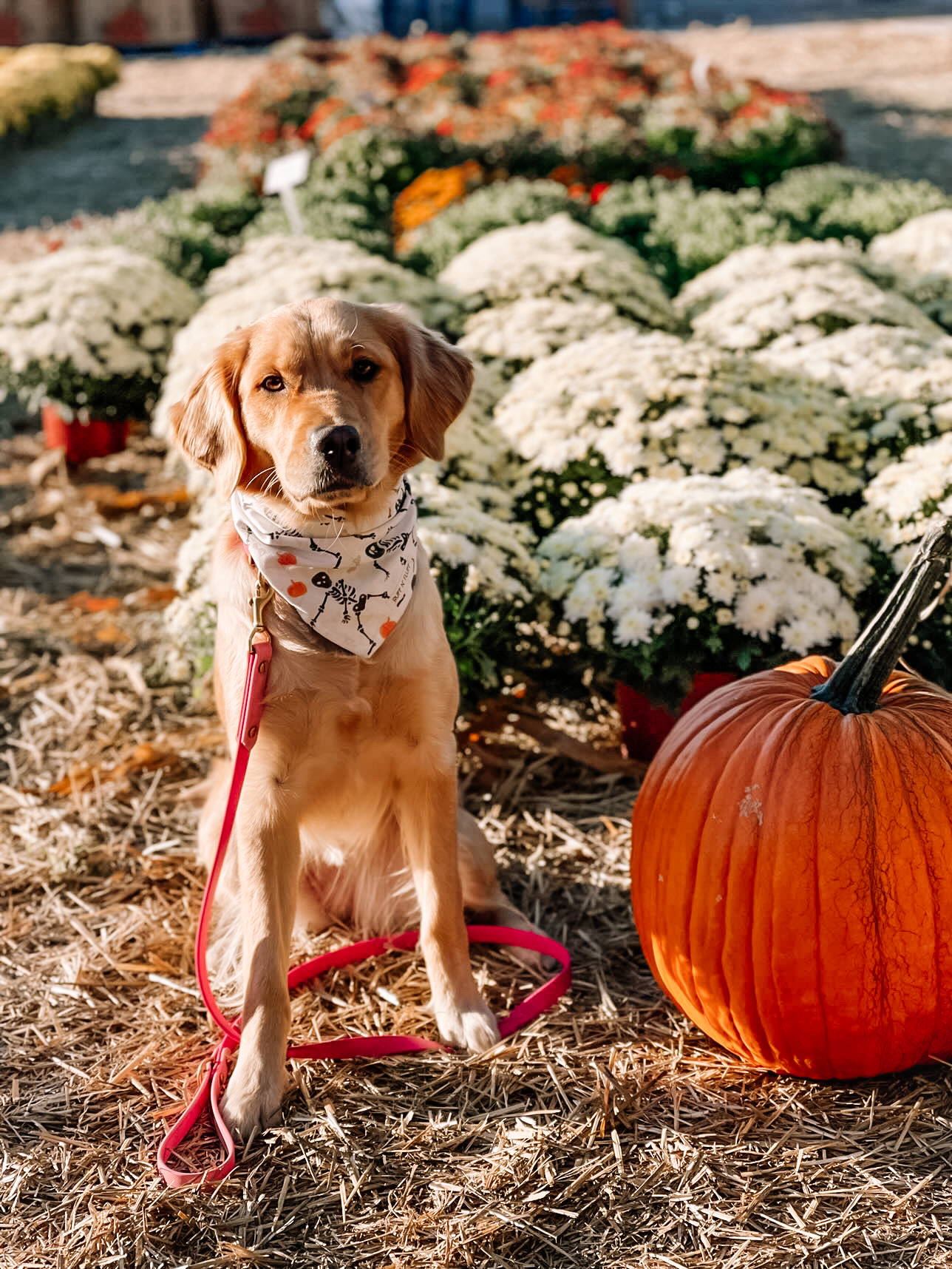 "I loved doing this little fall photo shoot with Joey. My goal was to radiate cozy, warm indoor vibes. The most entertaining part of doing these shoots is just watching Joey smile while I wave some treats around - definitely recommend lots of treats and your doggo knowing the command "stay" or "sit still". Rewards will make them a lot more cooperative!"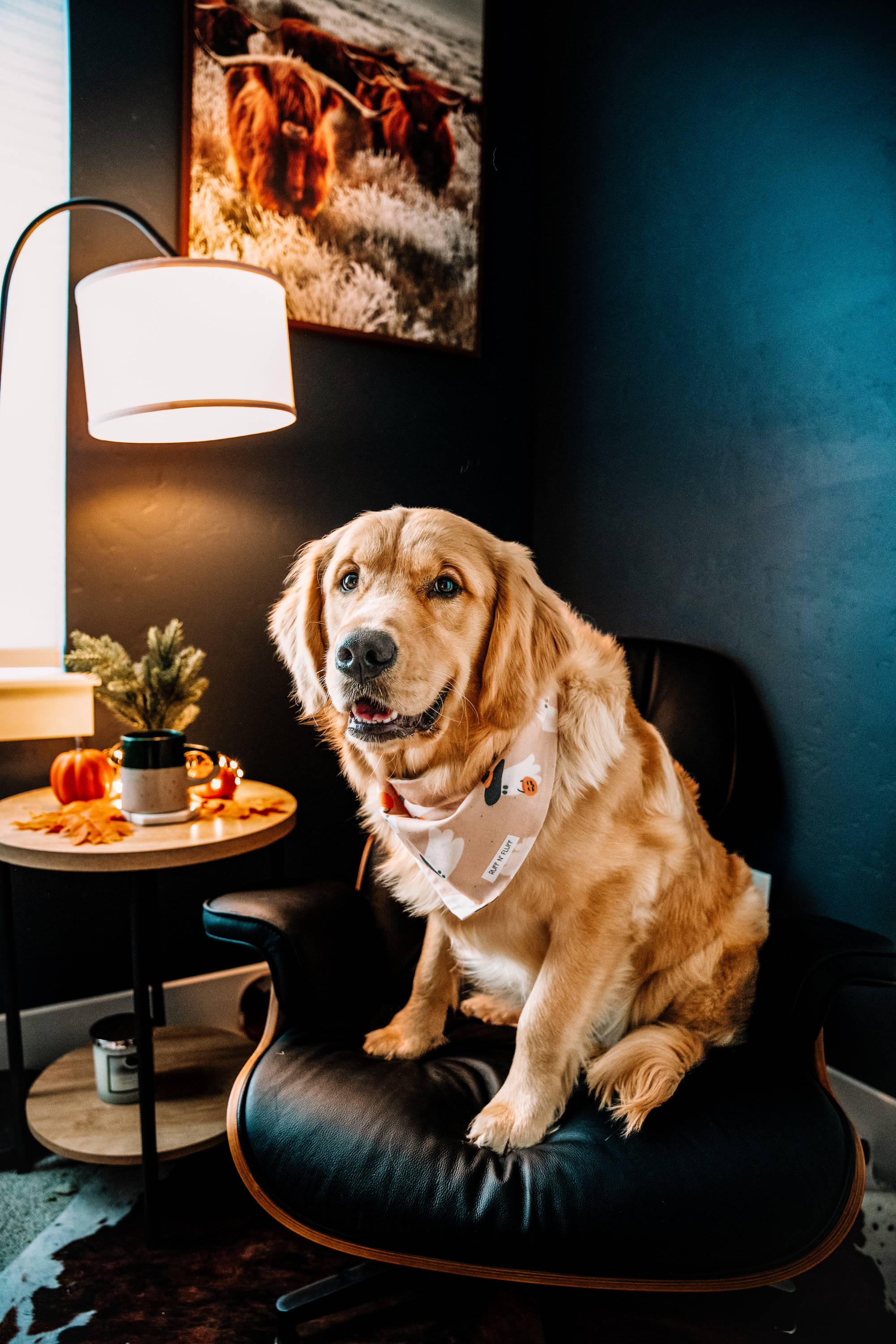 Tucker's Photoshoot from Pawradise!
"Being our second fall here in O'ahu, we are out + about much more! Which means we have found you totally can rock a Fall photo from paradise!

We find a banyon tree, monkey-pod tree, or flowering tree with orange and red flowers so there are fallen leaves + beautiful fall colors!

Rocking our favorite Fall plaids, snap away + boom!! The pawfect Fall photo from O'ahu, with love!"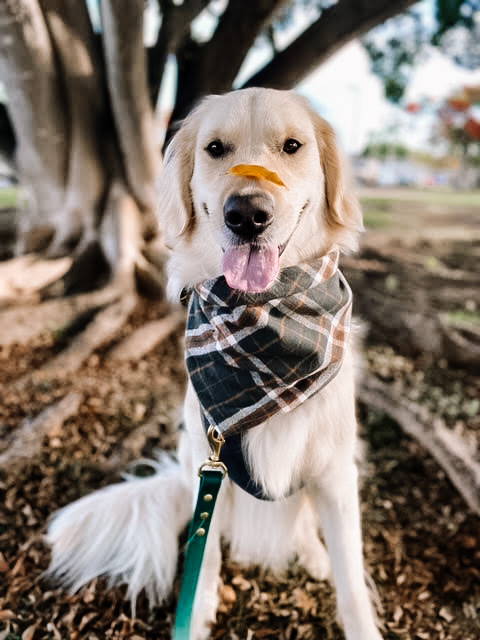 Tucker's quick tips::

"We always shoot halfway through our walk so its before he is too tired, but has a big ol' smile out! And we always have bacon cheddar biscuits as a reward!! Happy Fall photo taking!"


---
Seriously, is there anything better than dogs and football?! Include your pup in the festivities next football Sunday!

Here's a few fun ideas from Jackson + Maggie!

"We made taco dip while Jackson enjoyed a Himalayan cheese yak to keep busy during game time!

Taco dip recipe & link to the Yak chews below!"

---
What you'll need:
1/2 pound ground beef (or turkey)
15 oz refried beans
1/4 yellow or white onion
chopped 1/4 green pepper, chopped
1 packet of taco seasoning
1/2 cup sour cream (or plain greek yogurt)
1/4 cup cheddar cheese
1 bag of Fritos
Directions:
Preheat oven to 350
Cook the ground beef in a frying pan until brown, and mix in the taco seasoning
Add the refried beans, onions, and green pepper. Cook and stir until browned, warm and well-mixed
Pour dip into an oven-friendly pie pan
Put in oven & cook for ~15 minutes, take out and let cool for 5 minutes
While the dip is cooling, mix together the sour cream and cheddar cheese.
Top the dip with the sour cream/cheese mixture and serve with Fritos!
---
---
---
Hiking is such a great way to explore areas around you while also keeping you + your pup active!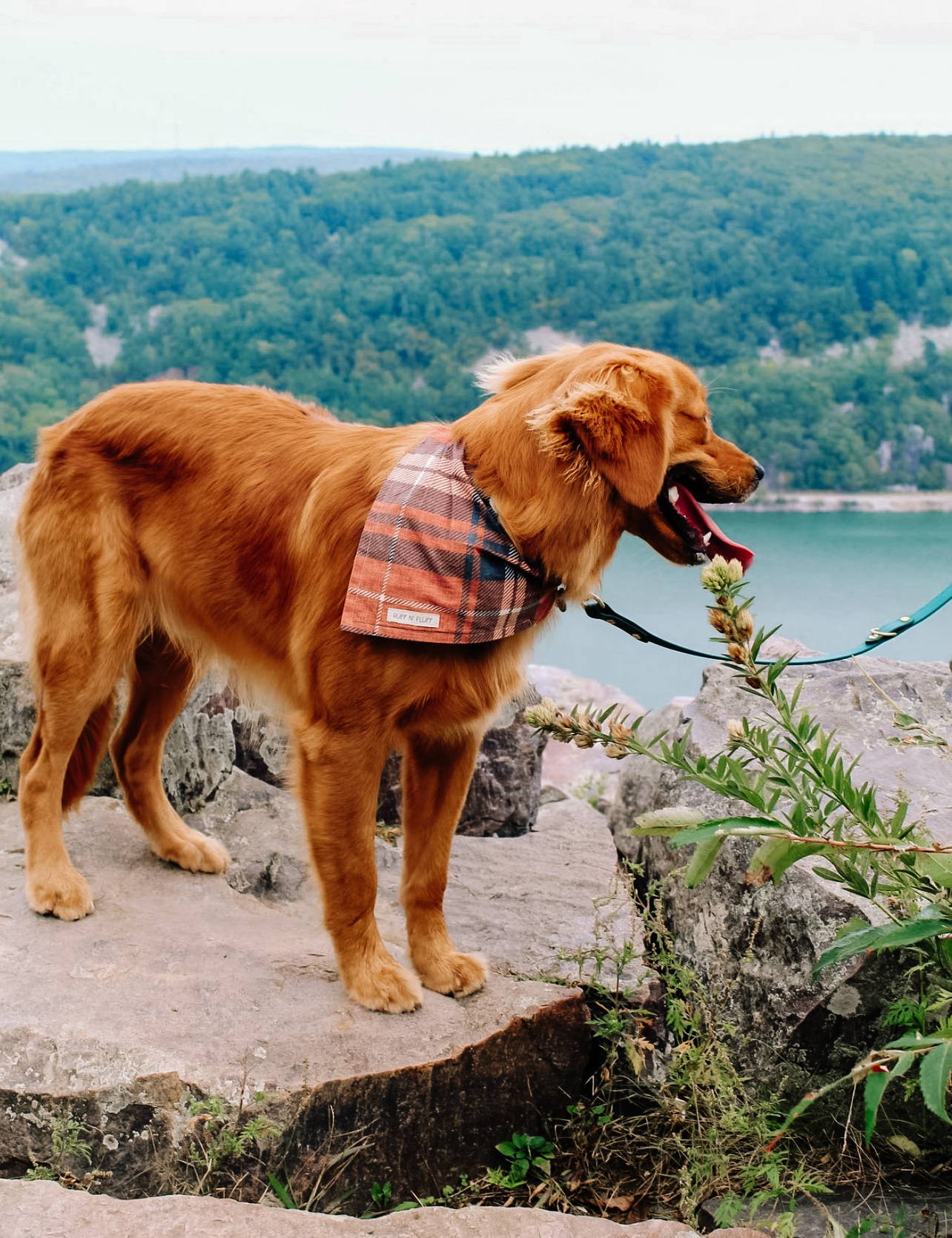 ---
---
---
Why Duncan loves to hike!
It's good for the physical and mental health of both you and your pup!

Top three tips!

1. Make sure to hydrate!

2. Pack snacks filled with protein to help keep your energy levels high!

3. Our favorite tip - go for a dip if there's water available. Swimming can be so fun and help keep everyone cool!


Blanton + Jenny's Hiking Tips/Must Hav's!
"Hiking is an amazing activity to do with your Paw Pal! Make sure you're prepared my planning ahead for a location, researching dog approved trails and thinking about the level of gradation or route you'll take.

Pro Tip: Pack the essentials! Water, a bowl, snacks, and an emergency medical kit (we like the Adventure Dog Series).

If it's going to be a lot of big hills or a super long route we bring my @k9sportsac so the little fluff can hitch a ride!

Bonus items: Adorable bandanas for great photos and biothane leash/collars for east cleaning and fun water adventures.

I'm especially fond of National Parks like Catoctin where we are #barkrangers! If you're interested in learning more about the Bark Ranger program feel free to send me a message; it's great volunteer work! Along the way on the trail, don't forget to plan for shady spots to take a break and enjoy a nice creek cool down when possible!

Always respect leash laws! Happy hiking!"


We hope you found this blog helpful! Shop the must have gear for your next pup-venture below!
---
Owner - Ruff N' Fluff Co.
---