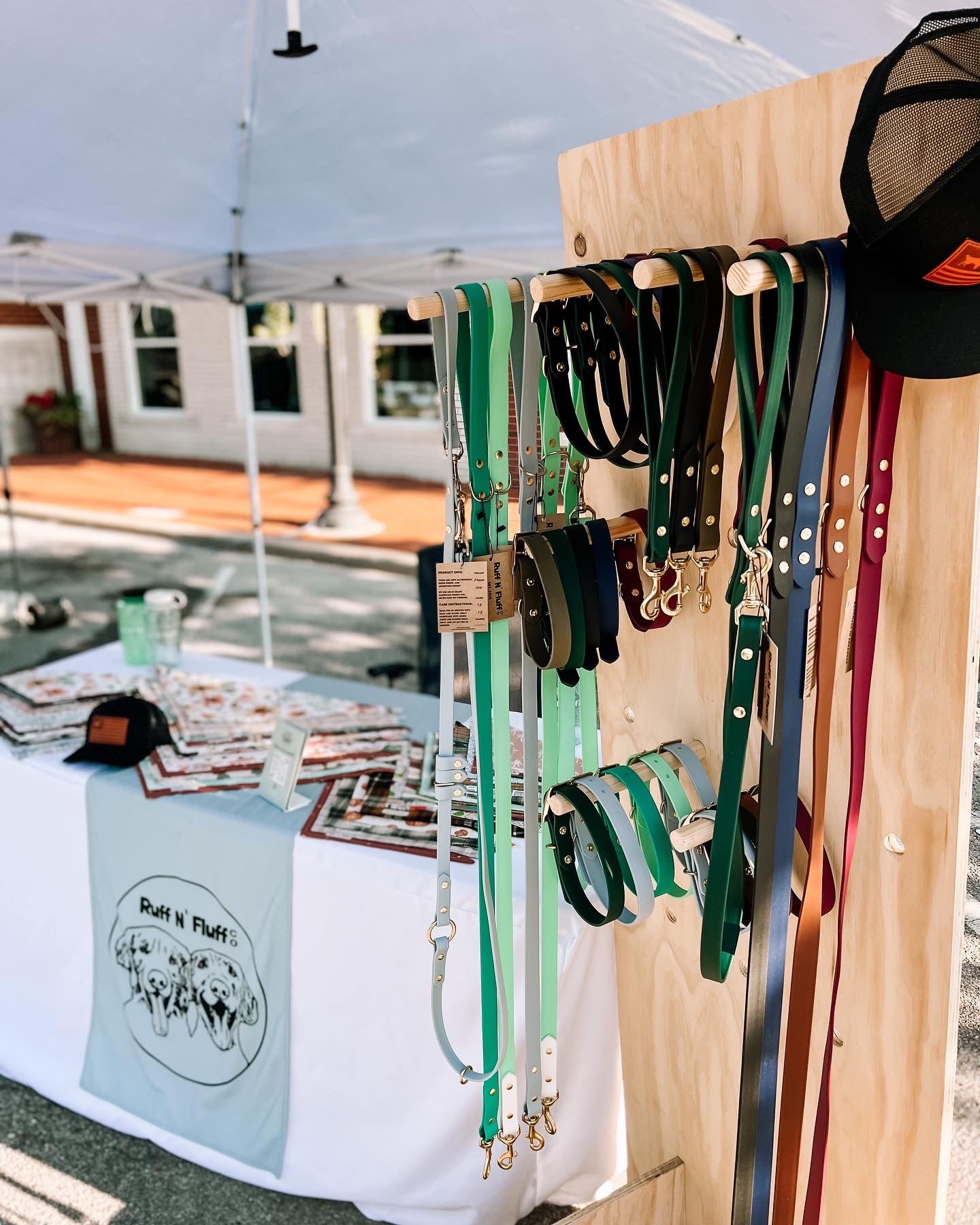 Proudly Handamade in
the USA
Meet Oly!
Oly is our tripawd golden retriever!
About a year and a half ago he lost his back leg in an accident. From then on he has been a tripawd, learning how to hop through life on three legs! Always with the biggest smile on his face!

We have learned so much from this ball of fluff. His resiliency, love, and pawsitivity teach us that it's all about having a positive outlook!
Amanda (Owner)
I am the owner and creator of RNF Co! Some of my favorite things to do are taking the boys hiking and camping with my husband! They are both such water dogs and love to swim any chance they get!
I also love going to the brewery, IPA's are my favorite!
Fitness has become a huge part of my life in recent months as well! Working to be the best I can both physically and mentally! I'm a big advocate for all things mental health and have a passion for helping our Veteran community through the Non-Profit Mission 22.
Meet Fin!
A total cuddle bug, he may be the Ruff in the name but couldn't be the furthest from it!
Fin is our adventure pup! He loves to go on long runs and hikes with us and enjoys being outdoors any chance he gets!
With this guy, all of our gear has been stress tested to the max!